Kila Senggigi Beach Resort (S8.49782, E116.04846) is located at the northwest of Lombok island. The resort just situated next to the beautiful beach as the name of it.
The check-in process was smooth and everyone got their keys in less than 15 minutes.
There are many water features at the lobby and beautiful garden surrounding…with beautiful lush tropical gardens and a magnificent view.


The friendly staffs of the hotel were welcome us, the lobby area was nice with a open concept and well ventilated. Decorated with the Lombok culture design…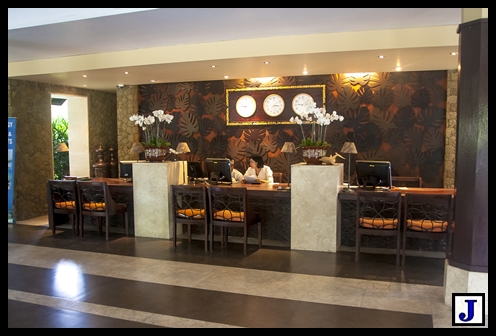 Kila Senggigi Beach Hotel is actually a resort type of hotel, located in Senggigi town, on a 12 acres land along the beach, beautiful.
Most of the rooms are chalet type, basically 8 rooms in one chalet…situated in spacious manicured gardens with plenty of shade trees. The grounds are absolutely immaculate.


We had a double beds room, and let me show you around the room…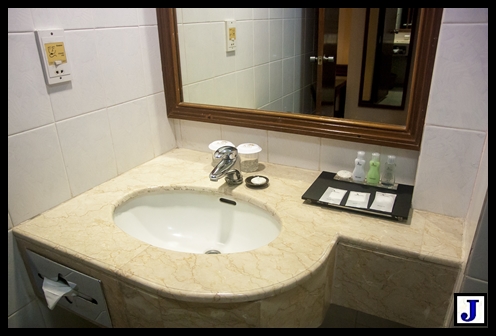 The room albeit dated, size-wise was adequate with necessary furnishing, satisfied with it especially the cleanness. Every room has its own verandah with comfort sitting area, we were enjoying our beer and chatting session on the first night.
It's advise to choose the 2nd floor if you going for the sea view room, brilliant views from the room and Mt Agung over in Bali is visible.
Remember :-
Don't leave your room door open after six p.m., unless you don't mind a generous spray of insecticide in your room which the hotel graciously offers each evening.
Kila Senggigi beach hotel is an old hotel, first in Lombok, surrounded by greeneries and right at the seafront. Wi-Fi service is available throughout the whole resort with good bandwidth. The Italian restaurant is just sitting on the beach front and you can enjoy the spectacular sunset of Lombok accompany with the house's live band. The SPA also available but too bad we don't have enough time to enjoy it. The breakfast was good, so was the ala carte food served by the friendly and helpful staffs and good service.
If you are photography enthusiast, you can have a chance to take the milky way during the midnight at the dark beach area.
All-in-all, Kila Senggigi beach hotel is a nice and comfortable place to stay with, recommended.
Related post for Lombok island trip :-
*  Airasia media FAM trip to Lombok Island – Indonesia on July 2014