The Little Big Club in Puteri Harbour Family Theme Park is located beside Puteri Harbour and Traders Hotel Nusajaya, Johor. The theme park is open for public since few years ago, and only until now we had a chance to visit it.
We decided to visit The Little Big Club instead of Sanrio Hello Kitty Town because of my daughter prefer Barney than Hello Kitty. Anyway, it's very much depends on the children…and this theme park is 100% design for children. 🙂
The Little Big Club is located on the 2nd and 3rd floor in the Theme Park building. As for the ticket price, you can refer to their official website for time-to-time promotion.
Once you get your 'ring', we proceeded to the entrance of the park…
Once we stepped in, the joyful laughter if the children were filled up every corner of the area…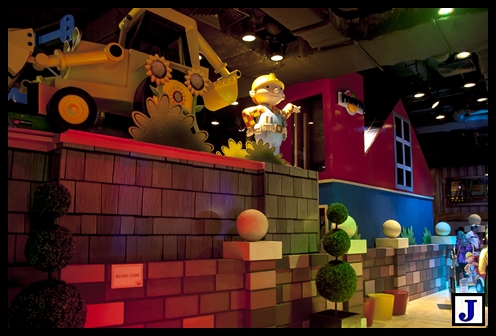 The children big playground mostly is located at the 2nd floor, you can see the children running in and out every where in the playground. And the performing stage also located at the 2nd floor, the interval for the shows are about every hour, don't forget to get a copy of the shows time table at the entrance!
There's also a cafe at the 2nd floor, where the parents can rest and relax while their children having their fun time in the park…
After an hour at the 2nd floor, we proceed to 3rd floor…


All the rides are located at the 3rd floor of The Little Big Club…
Let me show the rides one-by-one…
It's also the Thomas Train ride, beside that there's another huge children playground in the Knapford Station…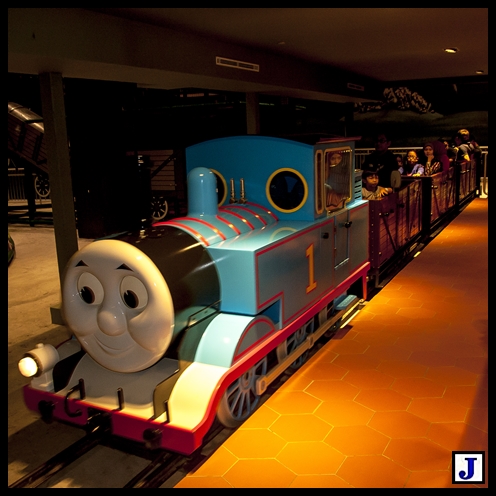 Follow by a row of cafes and restaurants…
After the cafes, next will be the Wellsworth Station. Which was maybe an office for their stuffs or others…


The last ride at the 3rd floor is the Windmill.
We watched most of the show (2nd floor) in the Theme Park, it was really fun and the children were really happy when they saw their childhood idols came up to the stage…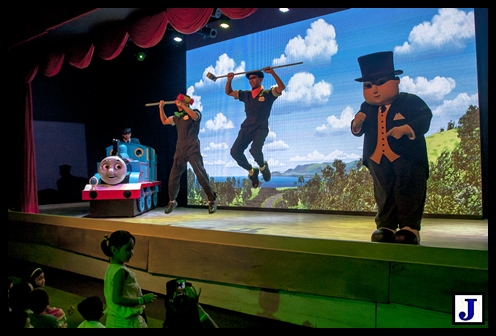 And the most welcome – Barney and friends!
We spent almost 4-5 hours there until the theme park close at 6pm, the last show on stage was all the superstar! And I heard the children streaming too! Haha!


After the last show, you can take photos with your favorite characters one-by-one with your own camera and also their professional photographer in the theme park. But…it was only limited time, be hurry if you want to take photo with all the favorite characters in The Little Big Club.
It's really a good theme park for family and children (age 3-12), where you can see the joyful moment and the non-stop laughter all the time! It was a priceless moment to me and my family! Worth the ticket prices!
Unless the children do not know the characters in the theme park, or else they will be very happy and enjoy themselves! Some of my friends asked me about the park…actually I shouldn't be the one to rate the park, let the children do the talking! And their laughter in the park already proved how good the park is…
The last session while we exit the park, the route guide us through a souvenirs centre where you can buy all kinds of toys for your children.
It's also a nice place for weekend city escape from Johor Bahru, the traveling time from JB city to the theme park is only around 30-40 minutes. For more info and ticket price, please refer from their official website (the URL below).